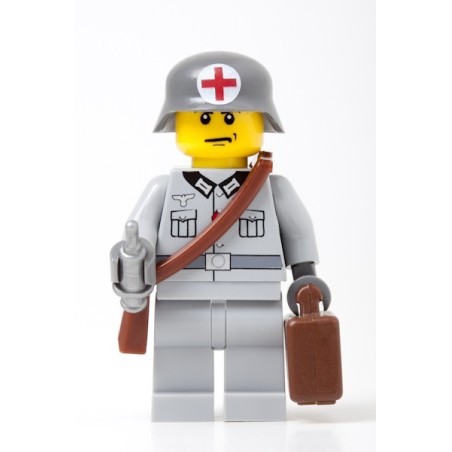  
Wehrmacht Medic
"Medic, medic, medic.....!"
This set includes:
Minifigure
1x Original Lego MiniFigure
Print
The printdesign is exclusively made by BRiCKiZiMO
The design is directly printed on the Minifig torso on the front and back side.
The ink will not rub off or scratch off (unless you work really really hard at it)
Weapon(s)
1x Syringe
1x Scalpel
Gear
1x Ammo Pouch
1x First Aid suitcase

Helmet
1x "Stahlhelm" Medic helmet
This set contains small parts and is not intended for childern under 3 years.
Customers who bought this product also bought: