Product Description
Designed to be Germany's tanks for fighting other tanks, the Panzer III saw it's successful battlefield debut during the invasion of Poland.
It proved to be a reliable and wining design and was continually upgraded and refined through the war. Along with it's offspring (such as the Sturmgeschutz III) it saw service throughout the war and is considered one of Germany's most successful tank designs of World War II.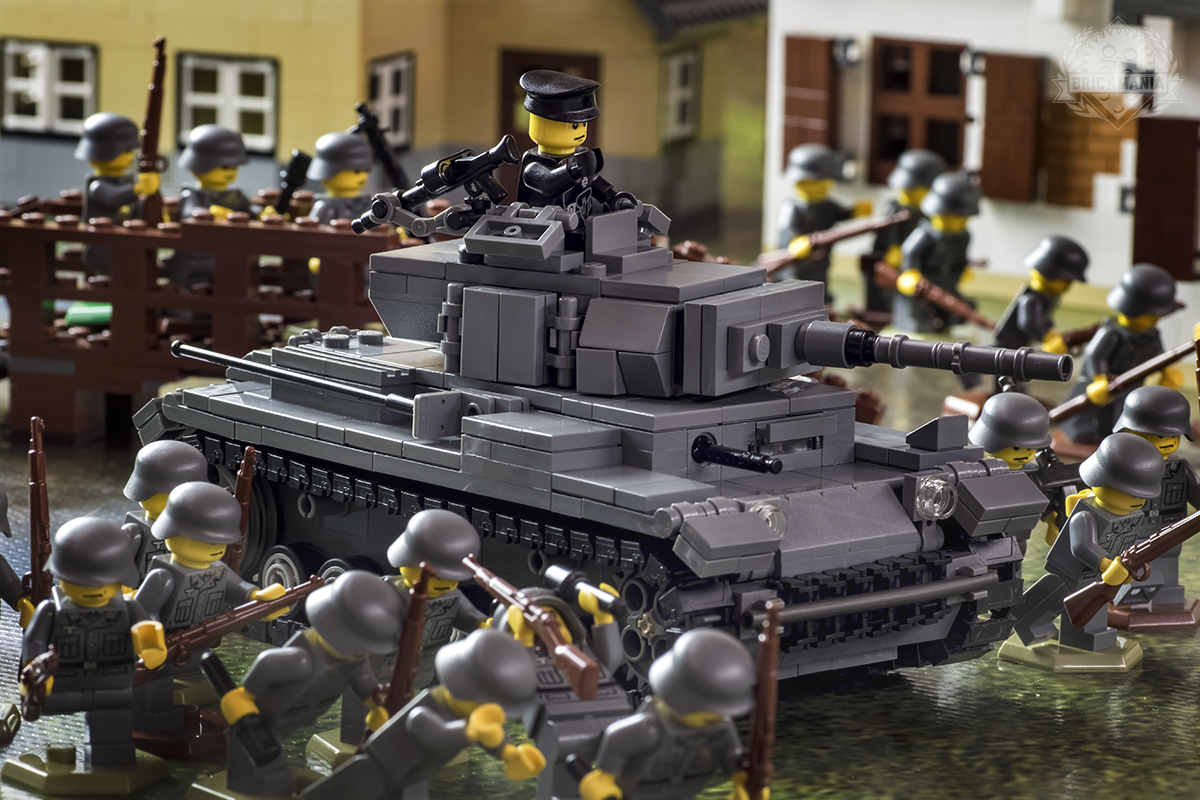 Additional information about this Brickmania custom Lego® kit:
This model is built to 1/35 scale for use with LEGO minifigs and other Brickmania WWII kits. It features a articulated tracks, three opening hatches, and traversable turret with elevating main gun.
The Panzer III has the following features:
Fully rotating turret with elevating main gun assembly
Fully articulated Brickmania Track Links™ tank treads
Three opening hatches on the turret
Radio antenna can be displayed in raised or lowered position
Custom pad-printed panzer commander minifig
BrickArms MG34s in the hull MG position and the anti-aircraft mount
Sturdy construction means lots of play possibilities
1/35 scale to match other Brickmania models
Includes 501 genuine new-condition LEGO®, Brickmania and BrickArms® elements
Intermediate Skill Level (4-6 years experience with LEGO is recommended)
For this Set additional shipping costs will apply.
For more information please see our Shipping Conditions.
This set contains small parts and is not intended for childern under 3 years