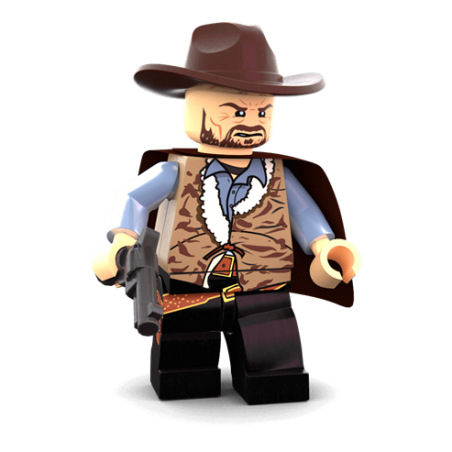  
The Good is an empathic and cool headed Bounty Hunter, alway on the look out for the next job. However, to find the lost gold bricks he must work with The Bad and The Ugly and avoid treachery at every turn!

Please note: The Good, The Bad, and The Ugly minifigures can be bought as a set for a discounted price. The backing cards can also be aligned to create a special hand-drawn backdrop!
Minifigure created by MiniFigures.com
You are buying only this MiniFigure and not other displayed Legos and/or Wapons.
This set contains small parts and is not intended for childern under 3 years.
Customers who bought this product also bought: