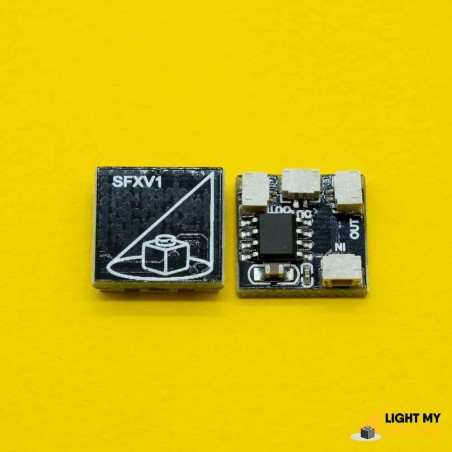  
Scary Effects Board
Light My Bricks - Scary Effects Board

Light My Bricks - Scary Effects Board

This Scary Flicker Effects Board consists of 3 seperate channels which will flicker randomly after 7 seconds. These are great for achieving a spooky ghost effect for your lights. Spook all your friends during Halloween!

Physical dimensions are 13mm width x 13mm length x 3mm height. It contains 3 output channel and 1 input channel.
Please note: This effects board can only be used for static lights. It can NOT control our Flashing or Rotating Bit Lights.
Video


Light My Bricks LEGO® Lighting Components provide an easy DIY way for LEGO® fans to customize their models using LED lights. With a wide variety of colours, lighting options and effects, anyone can light up their LEGO® set.

All Light My Bricks components are plug and play - no electronics knowledge needed!
Customers who bought this product also bought: