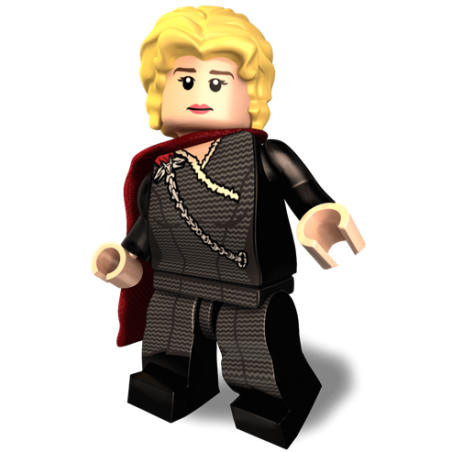  
The Queen of Dragons has grown from a minifigure lacking in confidence into a strong and capable leader, due in part to her many adventures alongside her dragons. She seeks the plastic throne in Brickteros and will stop at nothing to reclaim what she sees as her factory settings.

AWESOME FEATURES

The Queen of Dragons comes with a double sided head to give her two distinctive looks, and a stylish custom shoulder cape.
---
Minifigure created by MiniFigures.com
You are buying only this MiniFigure and not other displayed Legos and/or Wapons.
This set contains small parts and is not intended for childern under 3 years.
Customers who bought this product also bought: