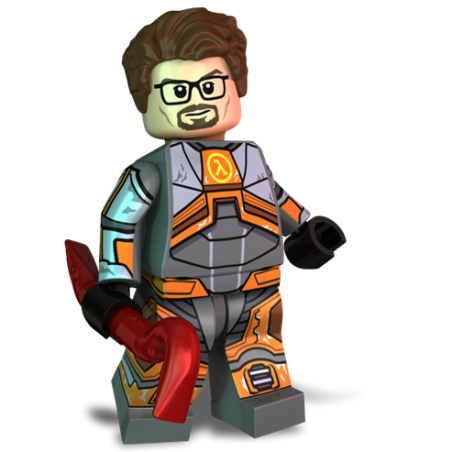  
Silent Scientist: Gordon Freeman
If your toybox is occupied by a multidimensional Empire, then you'll need someone to help save the day. A smart, silent man, Gordon Freeman has a strong interest in theoretical physics. This gives him the knowledge and skillset to take on the threat with a limitless potential.

AWESOME FEATURES

Gordon Freeman comes complete with his iconic red crowbar, full 360-degree printing and a round printed pheropod tile.
---
Minifigure created by MiniFigures.com
You are buying only this MiniFigure and not other displayed Legos and/or Wapons.
This set contains small parts and is not intended for childern under 3 years.
Customers who bought this product also bought: