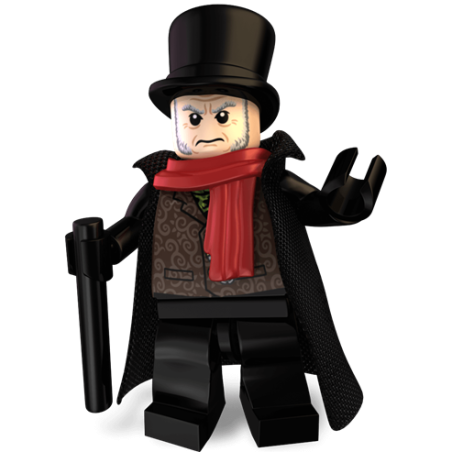  
Not everyone enjoys the festive season. Whether he's evicting the poor or belittling charities, there's definitely no holiday cheer in Ebenezer Scrooge's heart. Let's hope he learns the true meaning of Christmas soon!

AWESOME FEATURES

Ebenezer comes with a fancy top hat, a custom painted scarf piece, and a miniature copy of 'A Christmas Carol' by Charles Brickens.
---
Minifigure created by MiniFigures.com
You are buying only this MiniFigure and not other displayed Legos and/or Wapons.
This set contains small parts and is not intended for childern under 3 years.
Customers who bought this product also bought: