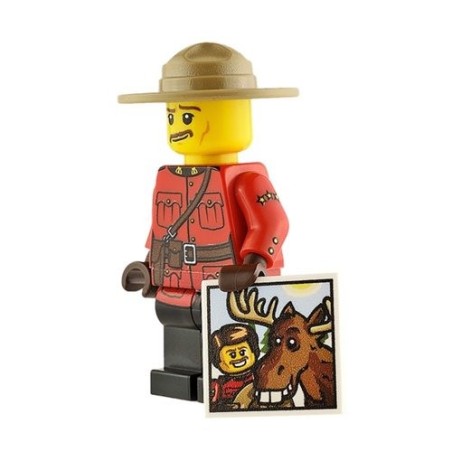  
With his smart dress uniform and iconic hat, The Magnificent Mountie is ready to enforce the rules and regulations of the land! This RCMP hero is polite and friendly, with an unrivalled skill set it's doubtful there's anyone else you'd want to be looking out for you in the wilderness.

AWESOME FEATURES

The Magnificent Mountie comes with a campaign hat and full 360 degree printing on his uniform. He's also equipped with a delightful photo of his faithful friend, Melvin the Moose.
---
Minifigure created by MiniFigures.com
You are buying only this MiniFigure and not other displayed Legos and/or Wapons.
This set contains small parts and is not intended for childern under 3 years.
Customers who bought this product also bought: