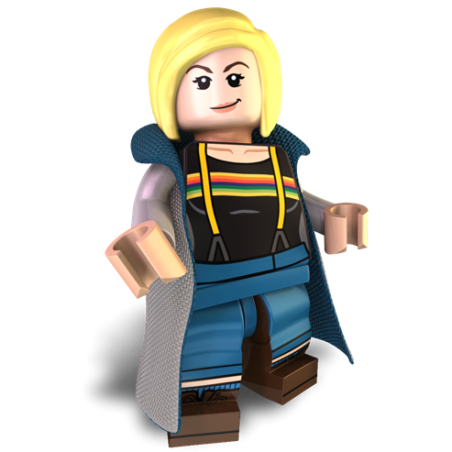  
When the universe is calling, there's only one time and space travelling Minifigure that's always ready to answer. In her latest regeneration, and with her brand-new group of friends in tow, it's the 13th Traveller that will save your toybox from the countless deadly aliens and monsters that she seems to run in to every week!
AWESOME FEATURES
All the best time machines are fitted with a lock. The Traveller's is no different so she, rather sensibly, carries the key with her!
Along with her custom painted hair, she also has a reversible head. What's on the other side? Who knows...
---
Minifigure created by MiniFigures.com
You are buying only this MiniFigure and not other displayed Legos and/or Wapons.
This set contains small parts and is not intended for childern under 3 years.
Customers who bought this product also bought: