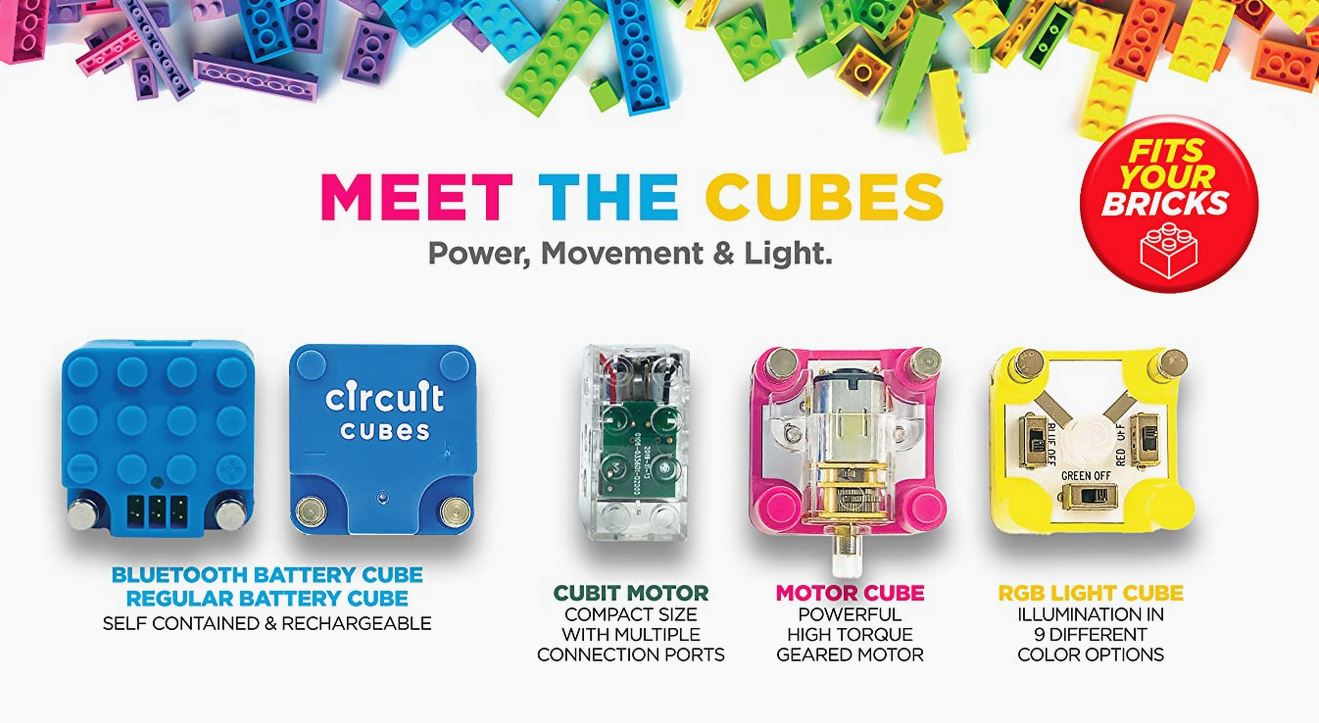 What are Circuit Cubes?
MAKE 'EM MOVE! Circuit Cubes Bluetooth App brings controlled motion to your builds. Make your creations move and perform simple tasks with the FREE smartphone app.
POWER YOUR BRICKS: Bring your toys to life with Circuit Cubes, the electronic building blocks that add power, motion, and light to your creations. Designed by STEM teachers, Circuit Cubes can turn a light on, power a motor, or make wheels spin. Circuit Cubes teach kids the basics of mechanical engineering and circuits as they engage in unprescribed and creative play
ENDLESS FUN: Circuit Cubeds electronic building blocks provide hours of fun and creativity! Build and power endless projects with Circuit Cubes, a pile of bricks and your limitless imagination. Snap together Circuit Cubes, building bricks, and other included materials to make your own one of kind creation!
EXCELLENT FOR BEGINNERS: Young scientists, engineers, and inventors will love exploring and creating with Circuit Cubes. Everything you need for effortless assembly. Circuit Cubes inspire STEM/STEAM learning through play.
THINK OUTSIDE THE BOX: Circuit Cubes' award-winning kits enable kids (and adults) to add power, light, and motion to their favorite brick projects, as they develop problem-solving skills through creative, endless play
All Circuit Cubes kits are plug and play - no electronics knowledge needed!
Move your Bricks