Building instructions for the construction of your own Modular Building

You are purchasing a professionally PDF instructions, so the assembly of the set will as easy as 1,2,3 ;-)
After you ordered the buildinginstructions you will recieve from us the buildinginstructions as well as a XML list and an Excel file for each model. Within the file you find all parts listed including photo and part number. The link to order the parts is also included in the file.
Details of the model:

Model can be build on a 16x32 Studs baseplate

The Model consists of 1302 individual parts (without the Interior)

Assembly in 3 different segments

Dimensions of the nodel (W / H / D): 12.8 / 31.8 / 25.4 cm
Example of the building instruction: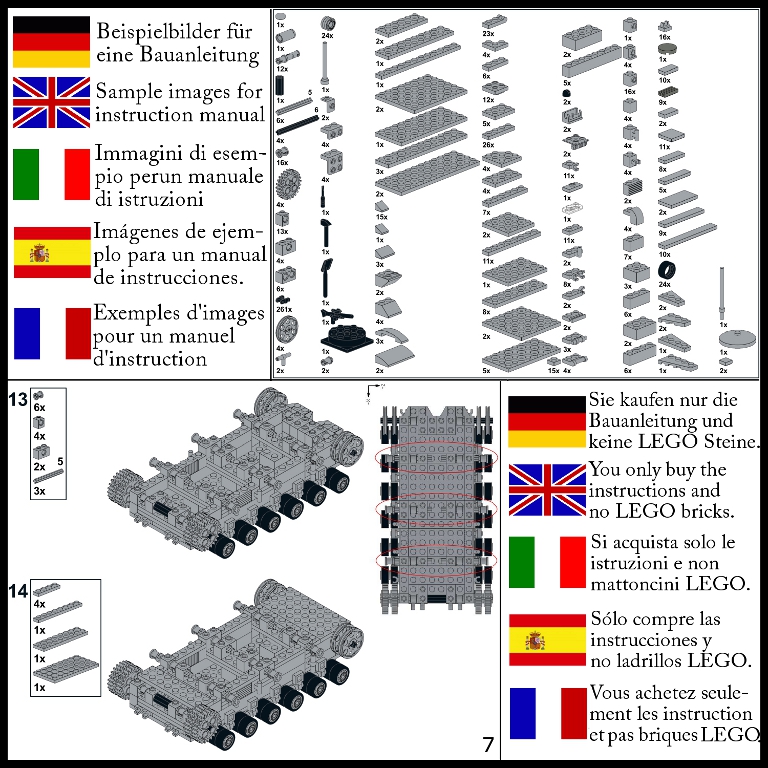 Important note:
You are only buying the shown Building instructions and NOT the displayed set!
The Modell is not an Original LEGO Modell