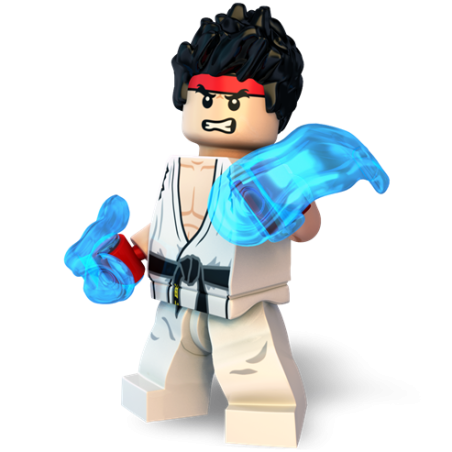  
When you're putting on a fighting tournament in your toybox, you're going to need competitors. Ryu has spent many years training in the martial arts, trying to become the strongest he can. With his humble and honorable personality and his vast set of combat skills he'll be hard to defeat.

AWESOME FEATURES

Ryu comes clothed in his white Gi with black belt. He also has a double-sided head and is equipped with blue power blasts to emulate his special moves.
---
Minifigure created by MiniFigures.com
You are buying only this MiniFigure and not other displayed Legos and/or Wapons.
This set contains small parts and is not intended for childern under 3 years.
Customers who bought this product also bought: