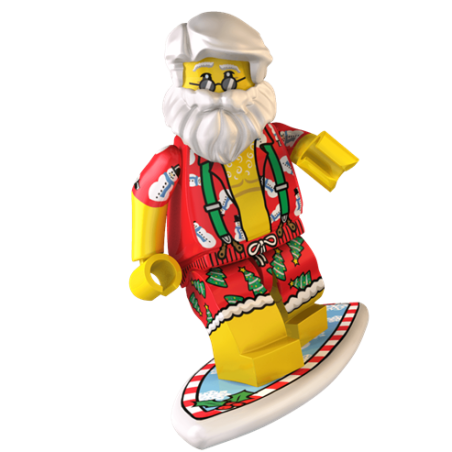  
When he's not delivering presents, spreading joy, and being merry, Santa likes to unwind like the rest of us. One of his favourite pastimes is hitting the waves and shooting the curl.

AWESOME FEATURES

Surfin' Santa comes with full 360 degree printing, a custom hairpiece and a rad custom printed festive surfboard.
---
Minifigure created by MiniFigures.com
You are buying only this MiniFigure and not other displayed Legos and/or Wapons.
This set contains small parts and is not intended for childern under 3 years.
Customers who bought this product also bought: